OFFICIAL: Real Madrid mourn as Zidane passes on.
It is a sad day at Real Madrid football club following
the
death of Farid Zidane, the brother of the club's
manager
and legend Zinedine Zidane.
Farid, who was Zinedine's elder brother grew up in
France
alongside the World Cup winner. Their
parents, Smaïl
and
Malika, emigrated to Paris from
the village of
Aguemoune
in the Berber-speaking
region of Kabylie in northern
Algeria in 1953 before
the start of the Algerian War.
The family, which had settled in the city's tough
northern
districts of Barbès and Saint-Denis, found
little work in the
region, and in the mid-1960s moved
to the northern
Marseille suburb of La Castellane in
the 16th
arrondissement of Marseille.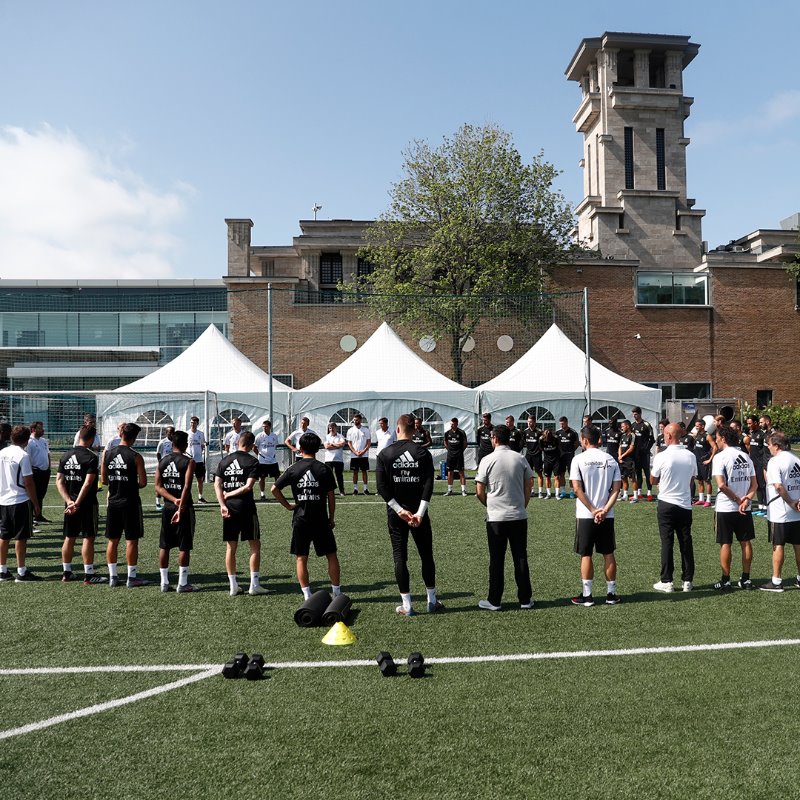 All members of the Real Madrid first-team squad held
a
minute's silence ahead of training in Montreal
following
the passing of Farid Zidane, the brother of
our coach,
Zinedine Zidane.
The La Liga giants released
an official
statement yesterday that the
manager,
Zinedine Zidane, left the pre-
season training
camp in Montreal for personal
The Real Madrid boss is yet to make a personal statement as he takes time off to mourn his loss. Until he returns, sessions will be led by assistant coach David